First Class Aruba Talks: October
Anytime over the year is perfect for a visit to Aruba. The Island sits well outside the hurricane belt, the rainy season runs from October into the beginning of January, but most of this rain falls in the form of short, sharp showers.
---
October Events
October 01-31        Eat Local Restaurant Month
October 05-07       Aruba Art Fair
October 13              Vegan Night at Senses fine dining
October 13              Aruba's Global Culinary Experience
October 14              Farmers Market Aruba
October 18-21        The Presidential Challenge Aruba Cup
October 25             Atech Conference
October 27             Hallowow Event Aruba
October 31             Various Halloween Activities
Choose one of our VIP Services today
International travel can be a hassle for many people – but it does not have to be. Our VIP arrival service is designed to give you the luxurious white-glove treatment you want and deserve.  Yes, you still have to go through immigration and customs, but we can make all of that a faster and more pleasant experience.
From the moment you touch down at International Queen Beatrix Airport on Aruba, you become the sole focus of a professional VIP host who will personally see you through all the different steps of your arrival. Aruba's Airport is a true gem of the Caribbean, and our VIP Airport Hosting services make it shine even brighter!
Let your taste buds go wild during The Eat Local Aruba Restaurant Month!
Starting October 1st through October 31st 2018, the One Happy Island invites you to explore its culinary heritage with locally inspired dishes.
Participating restaurants offer lunches for just $15 and dinners for $30 to $40.
But the very best thing of all? You can already reserve your table for your favorite participating restaurant!  Click here to see all participating restaurants! 
In the heart of the sunrise arts district San Nicolas, the Aruba Art Fair offers collectors, arts professionals, and the public the opportunity to engage with a selection of modern and contemporary artworks at affordable prices.
With more than 20,000 visitors in the last 2 years, 8 projects and 33 murals done by artists from all over the world is what makes Aruba Art Fair a unique experience in the Caribbean. Artists from different countries are flying over to exhibit their art on our "One Happy island". With over 150 artists & artisans to choose from, makes Aruba the best place in the Caribbean to come exhibit and buy art! We are sure you will go home with an amazing piece of art.  Read More… 
GOOD NEWS FOR VEGANS!
On Saturday 13 October Senses fine dining will present a very special fine dining experience tailored to those of you who are vegan.We'll also feature a great selection of organic-friendly wines for your dining pleasure! Don't miss this unique evening at SENSES this fall. The cost is only USD $100 plus taxes per person!
Join us once again for an evening of delicious food and delightful conversation – all for a good cause. The students of the EPI Hospitality & Tourism Unit and the UA Hospitality and Tourism Management Studies are preparing a tantalizing taster experience for 200-250 people, Aruba's Global Culinary Experience features a welcome cocktail, musical entertainment, and various food and beverage taster stations. Read More… 
Every first Sunday of the month the Ostrich farm organizes the local farmers market.
The farmers market's goal is to promote products and artwork made and produced in Aruba.
More and more local farmers are actively growing vegetables, fruits, farming animals such as chicken and pigs and selling them to the public. You have locals that make their own wine and liqueur, like Mondi Fierno, or Sandra Kelkboom who makes vegetarian delicacy from locally grown beans known as "wilde roos" or "D'abaru", or Nonna who makes her own pica de jello (hot sauce). Others grow local plants and fruit trees and make natural herbal teas and medicine. Read More… 
The Presidential Challenge Aruba Cup is an annual bill fishing competition that takes place at Varadero.
The dates coincide with the height of the marlin season and is, therefore, a great opportunity to catch blue marlin, white marlin, and sailfish and compete for the coveted "Grand Slam" of all three billfish species in one day. Read More…
The ATech Conference offers entrepreneurs and tech startups a chance to interact with startup founders and key global players in the technology scene.
Various topics will be discussed throughout the event, such as: the future of technology in the hospitality and travel industry, financial industry, investing in startups and showcase the latest and greatest trends in the industry. When you bring together world-class founders, visionary investors and change-makers from all over the world on a vibrant island like Aruba: Magic Happens!
Read More…
Check into a nightmare this Halloween…
Celebrate Halloween by joining us at Azia Restuarant & Lounge Aruba for our 8th annual halloween Party.
HALLOWOW! Azia Restaurant and Lounge will transformed into "The Grand Haunted Hotel"
Are you ready to check-in? Get all dressed-up for a frightful night!
Don't forget to pack your costume to join in on the Halloween festivities in Aruba!
Many hotels and resorts hold trick-or-treating for the little ones… and the bars, lounges and restaurants host parties for the adults! You will find many Halloween parties start the weekend before Halloween and continue through the 31st.
A special thank you goes to Maggy's Aruba for inviting our team over to their Indoor Cunucu and experience all the new services they have to offer such as their Precious Nature Salon & Indoor Cunucu Snack court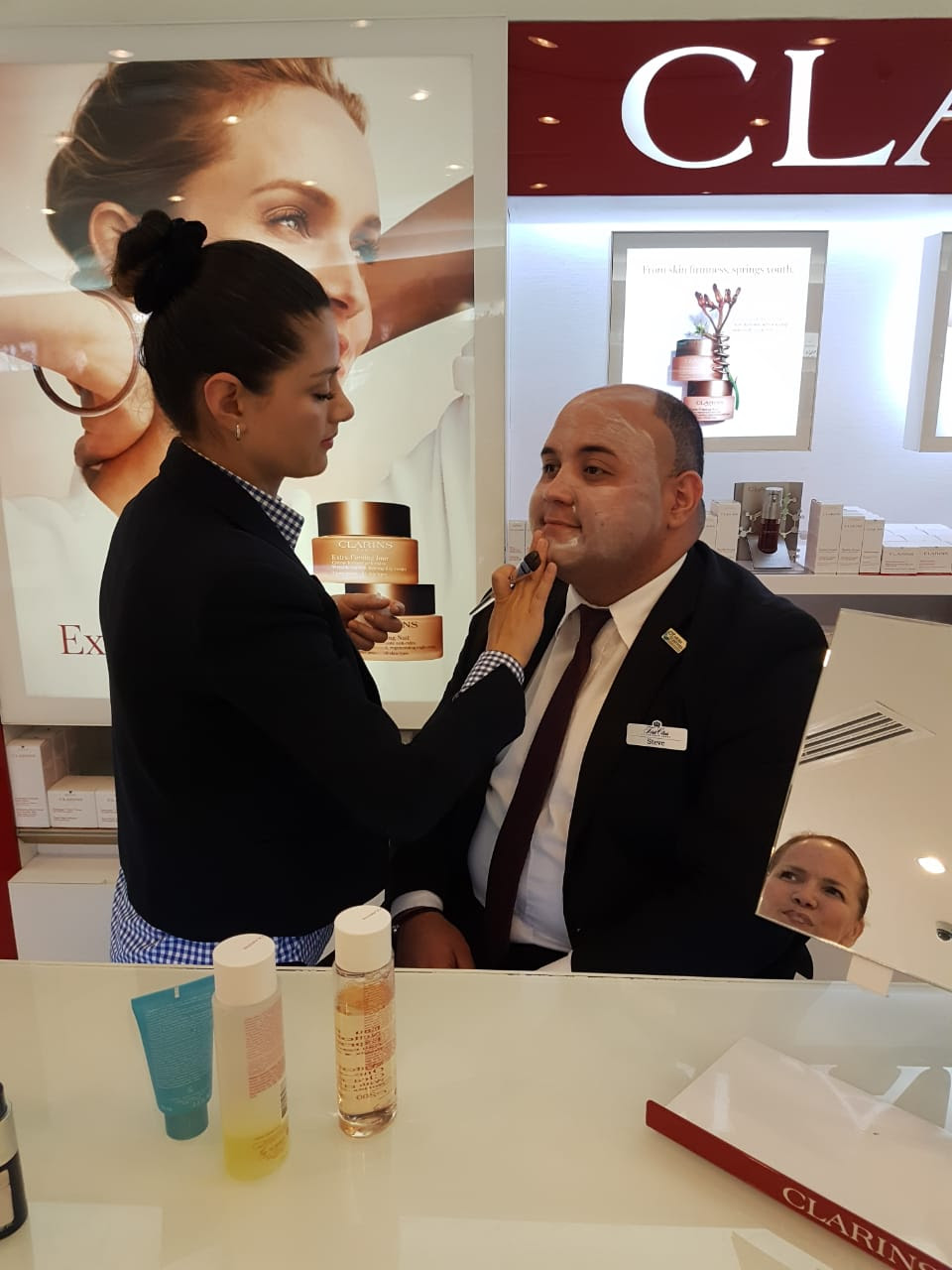 Your Exclusive Experience
My husband and I used the First Class Experience on our recent trip. (8/28-8/30). We have been coming to Aruba for 16 years and this has made the trip even better. Thank you for implementing such a high quality product. We had exceptional hosts. Thank you Joshwin, Marisela and Zaruska. You did a terrific job. We have used similar VIP packages in other countries but Aruba has created a superior experience. 
Mrs. Shari Bench – Sarasota, Florida
Book your VIP host today to have the best airport experience right here in Aruba. A true First Class Experience.